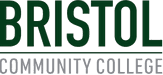 Case Study — Bristol Community College
Bristol Community College recently switched from Smart Catalog to Clean Catalog software. Read more about their experience!
We recently teamed up with the staff of Bristol Community College to roll out a new course catalog. Previously, the community college was using Smart Catalog for their course catalog software but was ready for an upgrade in terms of accessibility and user-friendliness. We spoke with Chad Argotsinger, Bristol's Academic Affairs Chief of Staff, about their experience switching to Clean Catalog's course catalog software.
The Challenges
Prior to migrating to Clean Catalog, Argotsinger explained that their old catalog system had an "outdated look and feel, and it was challenging to navigate or make changes to." Clunky catalog systems are not only frustrating to the tech-savvy students accessing them, but can be a time-consuming task for the faculty to manage. After discussing Bristol's pain points, we identified improved accessibility and a clean user interface as two major goals for their new catalog system. The Bristol staff also expressed interest in integrating their new catalog with certain academic software programs that their college was already using, including Banner.
The Process
The migration process kicked off with Bristol sharing the link to their previous digital catalog. From there, the Clean Catalog staff took care of migrating all existing content and organizing it into a new digital catalog format. The transition process was hands-off for the Bristol staff with no extensive data entry required on their part. While building out the catalog content, we collaborated with their team on the functionality and visual design of the site.
Chad Argotsinger commented that Clean Catalog's responsiveness during the build-out process was "very, very fast." This was one of the reasons Argotsinger said that he would recommend Clean Catalog to another institution on the fence about switching. The Bristol staff had unlimited access to our team during the build-out process, which was an ongoing collaborative effort in terms of customizations and site design.
Prior to launching the catalog, we hosted a demo for Bristol's staff on managing the backend of the catalog. These trainings are offered as frequently as needed until the staff feels comfortable, although one training is usually sufficient due to the intuitiveness of our software.
Our Solutions
To integrate with Bristol's existing systems, we worked with them to pull existing course data from their SIS, Banner. The export/import process was simple, and allowed Bristol to use their SIS as the source of truth for their course data while displaying and using it in their course catalog.
We also worked with the Bristol team to implement Single Sign On (SSO), allowing faculty and staff to use their existing campus credentials to log in and edit the appropriate content. This simplifies the user-management process so that Bristol doesn't have to manage an additional set of accounts for their catalog site.
We also integrated Bristol's branding and colors into the design of their catalog site. As a result, their catalog site looks like a seamless extension of their primary website. Argotsinger said that the new Clean Catalog site is "much better" in terms of user-friendliness and that it's "easier to make and publish edits" than on their previous software.
Looking Ahead
Moving forward, Bristol Community College will have access to all future software updates released by Clean Catalog. They will never have to worry about their catalog becoming outdated, since our team consistently updates software to meet modern web standards. As a result, Bristol will experience improved SEO and website traffic to their digital catalog, which will expand their visibility online and within the community.
Bristol Community College is currently accredited by the New England Commission on Higher Education (NECHE). When their accreditation is up for renewal, they will find that the heavy-lifting of preparing their catalog has already been done, as our software is structured to meet accessibility standards.